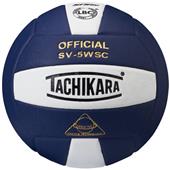 Tachikara SV5WSC Indoor Competition Volleyball [E3878]
$25.99-$29.19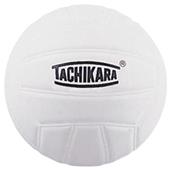 Tachikara 4" Mini "Toss-To-The-Crowd" Volleyballs [E13495]
$1.79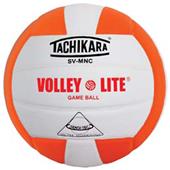 Tachikara SV-MNC Volley-Lite Training Volleyballs [E3884]
$20.89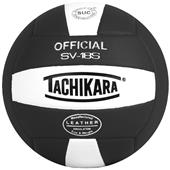 Tachikara SV18S Indoor/Outdoor Instn'l Volleyball [E3879]
$14.79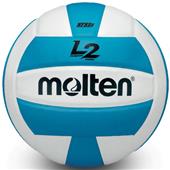 Molten NFHS NCAA L2 Composite Volleyballs [E4569]
$26.89-$30.19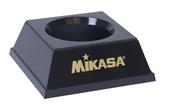 Mikasa Official Ball Display Stands [E23402]
$2.69-$2.89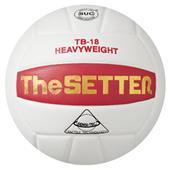 Tachikara TB-18 The Setter Training Volleyballs [E3880]
$27.39-$27.79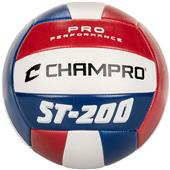 Champro ST-200 Pro Performance Volleyballs [E106379]
$5.79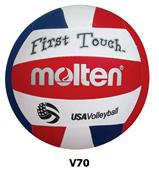 Molten First Touch Youth Volleyballs (3 weights) [E4571]
$9.79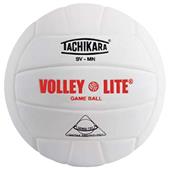 Tachikara SV-MN Volley-Lite Training Volleyballs [E3882]
$19.39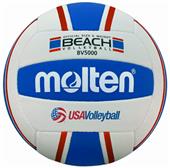 Molten BV5000-3 Elite Beach Volleyball [E91607]
$30.69-$34.19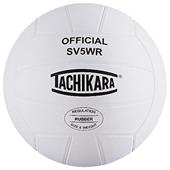 Tachikara SV5WR Indoor/Outdoor Rubber Volleyballs [E3894]
$5.29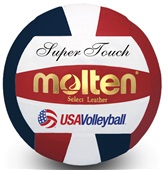 Molten Red/White/Blue Super Touch Volleyballs [E4561]
$41.69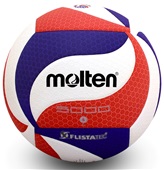 Molten FLISTATEC Volleyball - USA Volleyball [E91541]
$41.39-$44.59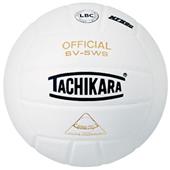 Tachikara NFHS SV5WS Indoor Competition Volleyball [E3874]
$24.79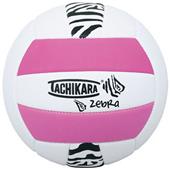 Tachikara SofTec Zebra Indoor/Outdoor Volleyball [E19488]
$11.49-$13.49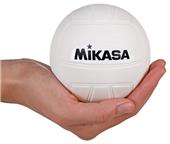 Mikasa Promotional 4" Mini Volleyballs [E4081]
$2.19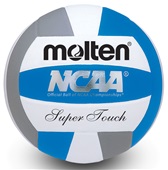 Molten NCAA Championship Super Touch Volleyballs [E4559]
$39.49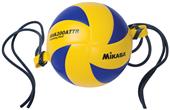 Mikasa Attack Trainer Volleyballs [E15617]
$39.79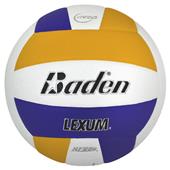 Baden Lexum Comp NFHS Volleyballs (31 Colors) [E9713]
$29.89-$33.59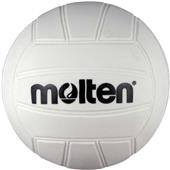 Molten 4" Mini Vinyl Volleyballs V100V [E4580]
$1.89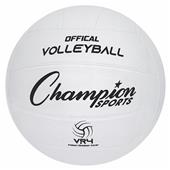 Champion Sports Official Rubber Volleyballs [E3911]
$4.79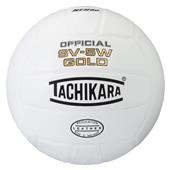 Tachikara SV-5W Gold Indoor Competition Volleyball [E3864]
$41.39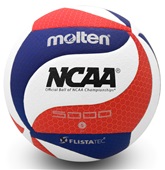 Molten NCAA Championship Flistatec Volleyballs [E28564]
$41.39-$44.59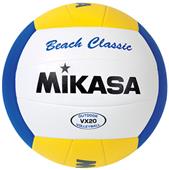 Mikasa Beach Classic Volleyballs [E4067]
$9.99
Baden Mini 5.5" White Autograph Stitch Volleyball [E93096]
$5.79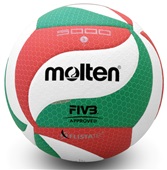 Molten V5M5000/FIVB Approved Volleyballs [E15530]
$41.39-$43.09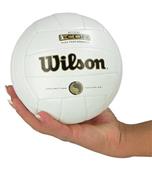 Wilson i-COR Mini Volleyballs [E72545]
$6.99-$7.49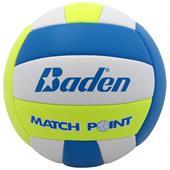 Match Point Synthetic Leather Volleyballs BVSL14 [E9743]
$9.49-$14.49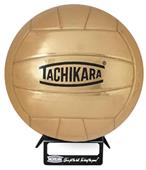 Tachikara The Champ Autograph Volleyballs [E3991]
$19.89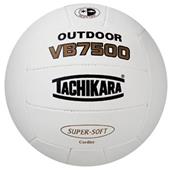 Tachikara VB7500 Super-Soft Beach Volleyballs [E3886]
$19.79-$20.29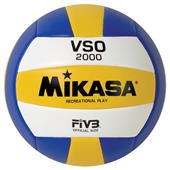 Mikasa FIVB Recreational Outdoor Volleyballs [E4068]
$9.99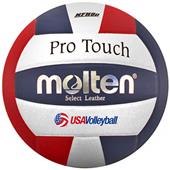 Molten NFHS Red/White/Blue Pro Touch Volleyballs [E15820]
$39.59-$42.59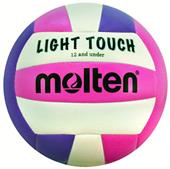 Molten Youth Light Touch MS240-VA Volleyballs [E91593]
$11.59-$16.19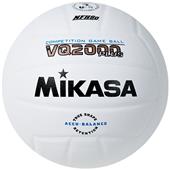 Mikasa VQ2000 Plus NFHS Indoor Game Volleyballs [E66442]
$24.19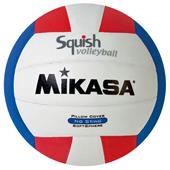 Mikasa Squish Series No Sting Outdoor Volleyballs [E17313]
$9.39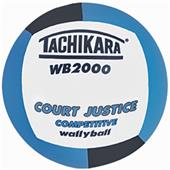 Tachikara WB2000 Court Justice Rubber Wallyball [E23357]
$11.29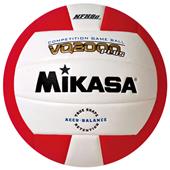 Mikasa VQ2000 Series NFHS Indoor Game Volleyballs [E4014]
$26.59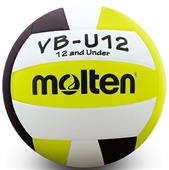 Molten VBU12/USYVL Approved Volleyballs [E15533]
$26.89-$30.19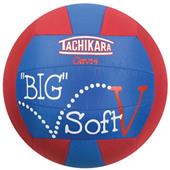 Tachikara OSV14 Big Soft-V Training Volleyballs [E3889]
$13.89
Volleyball Ball Buying Guide
Shopping for a volleyball? It can be a little more difficult than you'd expect. There are so many things to consider when shopping for a good volleyball for yourself, your child, or your league. The following frequently asked questions about volleyballs should help you get started.
How much does a good volleyball cost?
An official competition volleyball can cost anywhere from $20 to under $100, depending on the quality of the volleyball, and its materials. There are many great genuine leather regulation volleyball for under $50. A good leather composite volleyball can run $30-$40.
Does Epic Offer team prices on volleyballs?
Epic Sports believes you should get the lowest prices on volleyballs whether you buy in bulk or as a unit. For this reason we try to keep our single unit prices lower than our competitor's team discount prices. To get the best possible price for your game volleyballs, we suggest you buy in quantities of 10 or more.
Are leather volleyballs better than synthetic?
There are different volleyballs for different purposes. Leather is generally considered to be a better volleyball depending on the grade of leather. The best leather volleyball is softer to the touch for better feel and playability. Most major volleyball leagues use leather volleyballs for that reason, although with the newer technologies that have gone into improving synthetic volleyball balls, some are actually preferring the feel and performance of composite leather.
Man-made leather, or synthetic leather made to feel and perform like real leather, but is less expensive.
What are the different kinds of volleyballs?
Mainly, there are two kinds of volleyballs - indoor regulation volleyballs, and outdoor or beach volleyballs. Both kinds can be made of 100 percent leather, composite leather, or rubber. There are also volleyballs made specially for youth and women's leagues.
Leather - Top of the line competition volleyballs - generally the preferred among major leagues
Composite leather - Depending on quality, less expensive ones may not be as playable as leather, but newer technologies are always improving upon them
Rubber - Volleyballs generally for playground use
Youth - Smaller, lighter, and easier volleyballs for kids to handle
Women only - A little smaller and lighter than men's competition volleyballs
What are some differences between indoor and outdoor volleyballs?
Indoor volleyballs
Lighter weight (9 - 10 oz)
Molded; panels are glued to inner lining of the ball
Smoother surface; better indoor performance
Circumference is 25.5 to 26.5 inches (65-57 cm)
Air pressure is 4.3 - 4.6 pounds per square inch
Outdoor volleyballs
A little heavier to withstand high winds and other outdoor elements
More durable than indoor
Rough surface
Stitched seams
Water-resistant
Circumference is 26 - 27 inches (66-68 cm)
Air pressure is 2.5 - 3.2 pounds per square inch
What are the top-selling volleyballs?
A few of the best-selling volleyballs, and which make the official balls of a few of the leading volleyball organizations, are:
Tachikara - Official ball of the NAIA and NJCAA Championship
Molten - Official ball of USA Volleyball, and of the NCAA Championships
Mikasa - Official ball of the FIVB (Federation Internationale de Volleyball)
Baden - Official ball of the AVCA (American Volleyball Coaches Association)
Wilson - Official sponsor of the AVP (Association of Volleyball Professionals) beach volleyball tour
What are some good volleyballs for kids?
Building kids' skills and confidence requires a volleyball that is lightweight, and easier for them to handle. For around $20, we carry Molten V140 First Touch featuring a soft nylon cover - great for kids 12 and under. Another great lightweight training volleyball is Tachikara's Volley Lite, for under $40, as well as Molten VB-U12 for around $50. These are just a few great volleyballs we carry for kids, at some of the best prices you'll find anywhere.
How do I take care of my volleyball?
Follow these basic tips to keep your new volleyball in prime playing condition.
Don't leave your volleyball outside
Store your volleyball in a clean dry area at room temperature when not in use
Clean with warm water and a mild soap, wipe and air dry at room temperature
Apply a leather conditioner to soften, if needed
Keep your volleyball away from chemicals
How do I deflate and inflate my volleyball?
For the best performance of your volleyball keep it inflated to its recommended pressure, which should be printed on the ball. Most balls are inflated to between 4-5 pounds of air pressure.
We suggest that if you don't already have a ball pump, you pick one up or buy one when you purchase your volleyball. We carry them for just a few bucks. Please don't put anything into the hole except the ball pump pin, or it could rupture or clog the hole. Please read the instructions for use carefully.
Deflating
It's important that your volleyball doesn't contain too much air, as this could damage the seams or cause your ball to burst with normal use. Using just the pin of your volleyball pump, insert the pin into the hole piece located at one end of the ball. Some people recommend lubricating the pin with a safe oil lubricant before inserting. Hold your thumb over the other end to prevent letting too much air out, and gently let the air out to its recommended air pressure.
Inflating
Volleyballs naturally lose a little air during play. To inflate your ball back to its recommended air pressure, insert the pin of your volleyball into the hole, and gentle pump. According to FIVB rules, balls should be inflated to 4.26 to 4.61 per square inch (psi).
How do I soften my volleyball?
Your new leather volleyball may be a little stiff at first. Make sure that it doesn't have too much air; you check the air pressure using an air pressure gauge. If you don't already have one, you can purchase one from Epic Sports. If the pressure is too high, release a little air with the pin of your ball pump until you have reached the proper amount of air pressure. Your volleyball will also soften pretty quickly with normal play. You can also soften it by applying a safe leather conditioner, making sure to follow your volleyball manufacturer's recommendations.
What are the official dimensions of a regulation volleyball?
Regulation volleyballs weigh between 260 and 280 grams, or 8.36 to 9 ounces, or just over a half a pound. The volleyball's circumference is 65 to 67 centimeters, or between 25.59 and 26.38 inches.
Which volleyballs are approved for high school?
Epic Sports offers a wide selection of affordable NFHS-approved regulation volleyballs by Tachikara, Molten, Mikasa, Martin, Baden, Wilson, Nike, and Champro.
Volleyballs
You pass the ball. Let Epic pass the savings on to you. We carry all the equipment needed to play volleyball including speed agility training equipment, volleyball balls, nets, knee pads, shin guards, volleyball officials equipment, clothing, and so much more. No need to shop around the volleyball equipment stores because we carry everything for your team at an incredible discount of 20 to 40 percent. You'll have a ball shopping our online store for the latest volleyball equipment and custom jerseys, shorts, pants, socks, warm-ups; everything you need for the big win this year. Of all the volleyball equipment websites out there, ours is guaranteed to save you big money on all the best names in volleyball clothing and equipment.